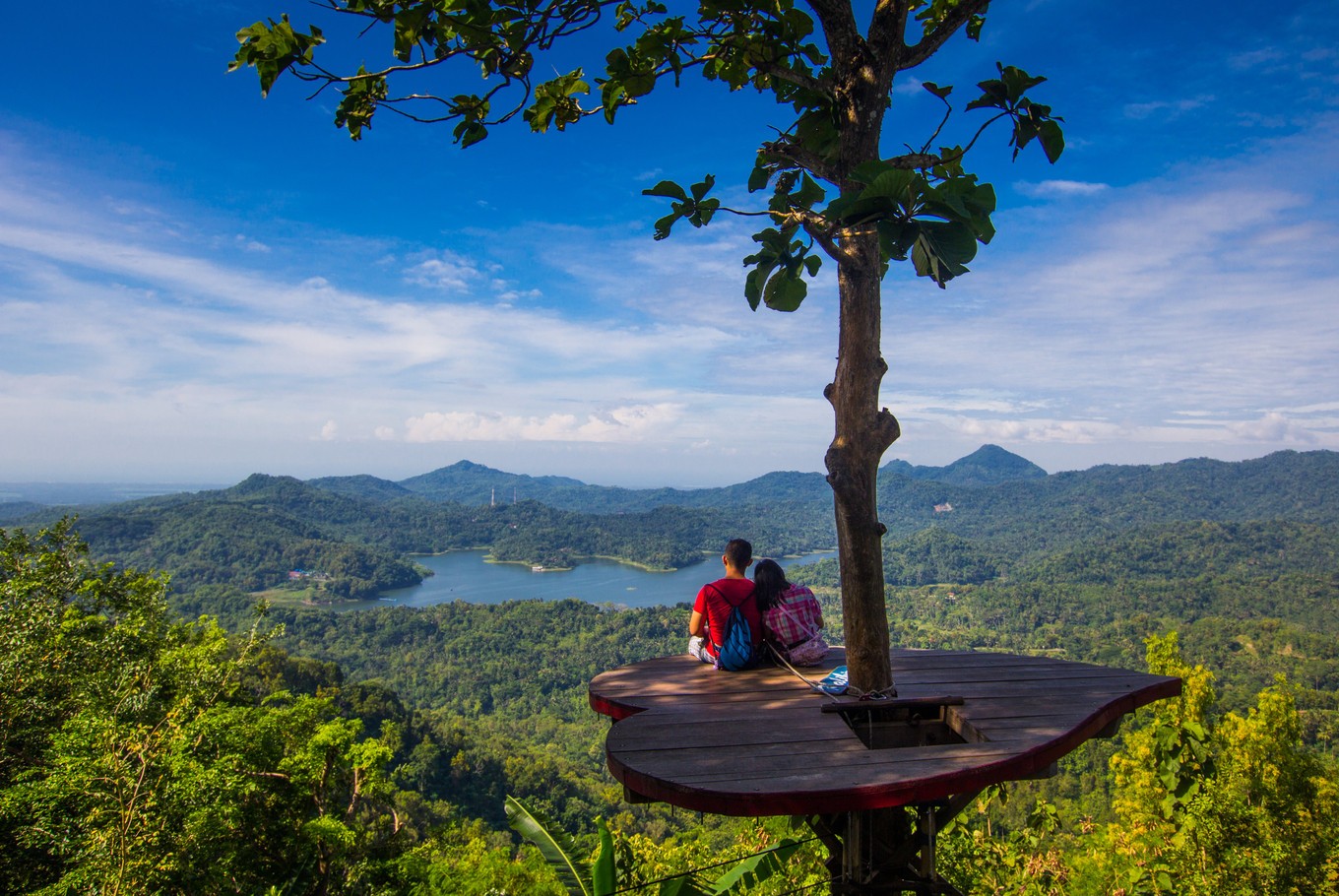 Instagram has changed the way people travel. Nowadays, traveling is not merely about the journey, it is also about Instagram-worthy places.
Kampung Pelangi (Rainbow Village) in Semarang, Central Java, is among the Instagram-worthy places. The village's rainbow-colored houses attracted many visitors who flooded Instagram's timeline.
Those looking for Instagrammable places to travel to next year can consult the list below:
Officially launched in 2013, Kelok Sembilan (9 Turns) is a popular selfie area for visitors to Lima Puluh Kota regency in West Sumatra.
Due to its popularity, tempo.co reported that the provincial administration planned to develop Kelok Sembilan as a tourist destination, which includes building a 60-meter tall tower.
The management of Kalibiru National Park in Kulonprogo, Yogyakarta, is set to add more Instagram-worthy spots next year.
Currently, there are seven photo spots in the national park. However, visitors should expect to queue for up to two to three hours to take pictures.
Visitors to Mount Lawu's western slope in Karanganyar, Central Java, will discover two Instagram-worthy spots, namely the Katresnan and Sumilir valleys.
Katresnan Valley was developed by the residents of Kadipekso village. Visitors will discover selfie-worthy spots, which is on several properties, including a bamboo hut.
Meanwhile, Sumilir Valley was developed by the youth of Milir village. They added a bamboo view tower and European windmill to the photo spots, making it an Instagrammable destination.
Lolai village in North Toraja is another Instagrammable place worth visiting.
Called negeri di atas awan (land above the clouds), the village is located 1,300 m above sea level, allowing visitors to have a majestic view of the white clouds blanketing the mountainous area. (jes/kes)
Source :