At least 13 people have died in a boat accident off the Indonesian island of Sumatra, two days after nine were killed in another ferry tragedy in the archipelago.
Police said 55 people were on board the vessel when it hit a large wave and capsized in harsh weather on Wednesday.
South Sumatra water police chief Robinson Siregar said officers were still searching for the captain, who is believed to have survived but missing.
"His assistant has been detained for questioning to find out, for example, whether or not the boat was seaworthy or there was negligence by the crew," he added.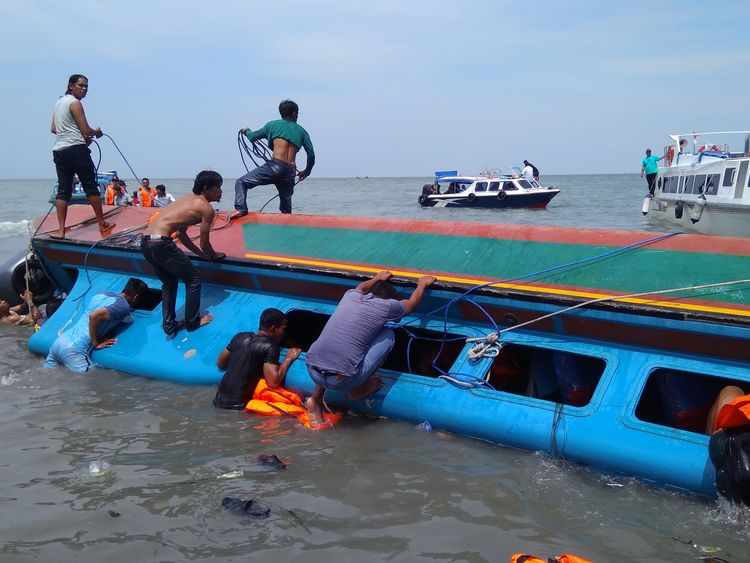 People living about an hour's walk away from the crash site later discovered bodies along the riverbank.
The tragedy follows another fatal accident on New Year's Day in the region, which relies on boats to ferry people to and from its 17,000 islands.
Nine people died after the vessel capsized while travelling from the city of Tarakan to Tanjung Selor on the island of Borneo.
Eight people died in July last year in another accident on the same route.
Source :