President Joko "Jokowi" Widodo condemned on Sunday Israeli attacks that damaged the Indonesian hospital in Gaza the previous day.
"Yes, I know, the hospital was damaged and Indonesia strongly condemns the Israeli attacks on Oct. 27," he said in Sidoarjo, East Java, on Sunday.
He pointed out that the assault had also destroyed civilian houses in the area.
"Indonesia is still and will always be behind the Palestinians in fighting for their independence. There is no turning back," he said as quoted by tempo.co.
A volunteer reported that the hospital in the Gaza strip had been hit by several Israeli military missiles on Saturday, damaging several facilities.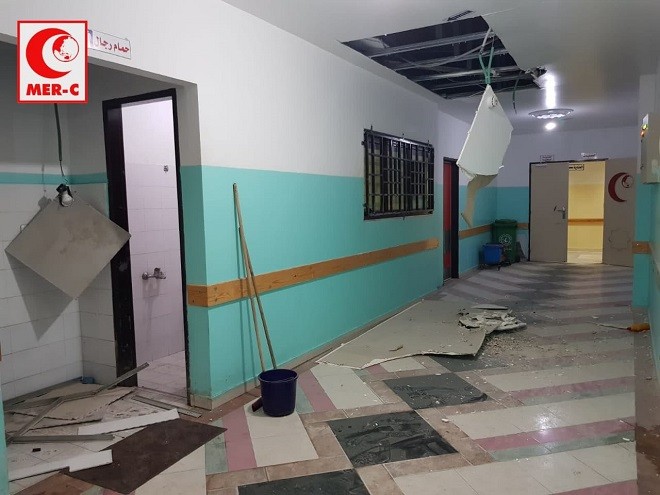 Reza Aldilla Kurniawan, a Medical Emergency Rescue Committee (MER-C) volunteer who was near the hospital during the strike, said that at least five missiles hit the area surrounding the building.
"There was a big tremor and dust fell from the ceiling. I immediately went out of the guest house and saw that the Indonesian hospital was damaged," he said as quoted by Antara.
One of MER-C Indonesia's presidium members, Sarbini Abdul Murad, asked for prayers for the safety of the hospital.
"May God protect the Indonesian hospital building as well as all the medical personnel inside, and our volunteers who are still there," he said on Sunday as quoted by Antara.
"A few of the rooms in the hospital were damaged, but not too badly, including the administrative offices, toilets, the intensive care unit [ICU] and a few others."
He added that patients had been moved to the hallways in anticipation of further missile strikes.
The Indonesian hospital was officially opened in January 2016 and was initiated by an Indonesian humanitarian mission that brought medicinal supplies to Gaza in 2008.
Source :