Survivors of the earthquake that killed more than 400 people on the Indonesian island of Lombok have been hit by a tornado.
The swirling column of dust was captured on video as it tore through the evacuation camp in Sambik Bangkol.
Debris can be seen being sucked up from the ground as refugees look on from nearby tents.
​Sutopo Purwo Nugro, a spokesman for the national disaster management agency, said no one was hurt during the incident at 4pm on Thursday.
"This event was filmed by volunteers when sending logistical assistance to refugees," he said.
"Let's pray and help our brothers in Lombok to recover quickly and get back on their feet."
Lombok, a popular tourist destination, was hit by three earthquakes in little over a week, including a 6.9-magnitude quake on 5 August, and hundreds of aftershocks.
The official death toll stands at 460 while the damage is estimated at 7.45 trillion rupiah (£400m).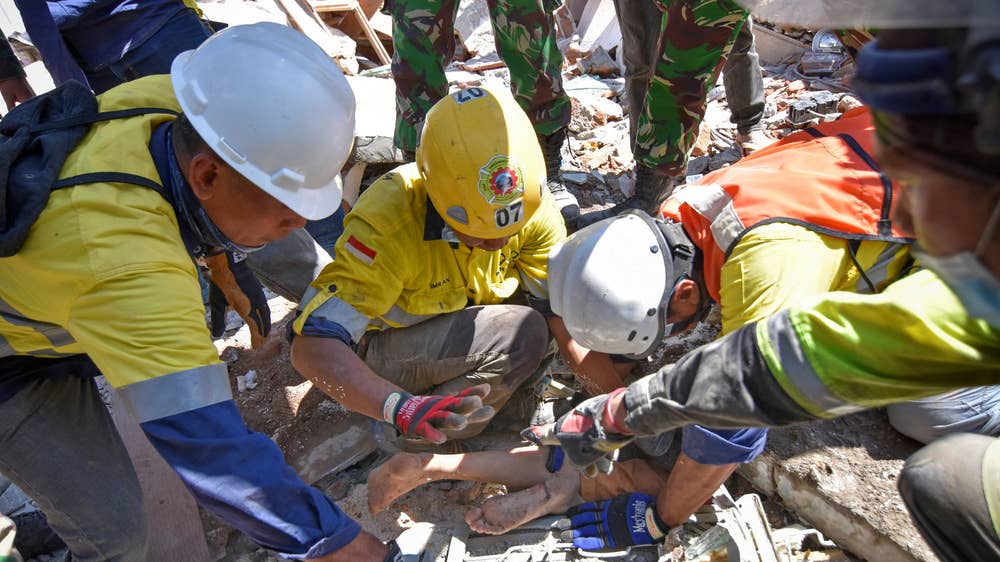 Nearly 7,800 people were injured and more than 417,000 have been evacuated.
"This economic loss will continue to grow," said Mr Nugroho. "Lombok needs time to recover. It needs a big cost to restore Lombok's development.
Source :