The word "sontoloyo" has enjoyed a prolonged five-minutes of fame since President Joko "Jokowi" Widodo uttered it on Tuesday.
Jokowi was commenting on the backlash against the subdistrict fund program, which the opposition called a political stunt.
"This is the government's commitment to the people, not for anyone else, so don't equate this issue to politics," Jokowi said in his speech. He then warned the public to be careful about politicians who tried to influence them with their remarks. "Be careful, there are many good politicians but there are also many 'sontoloyo' politicians."
Deputy House Speaker Fadli Zon, who is also an outspoken government critic, quickly slammed the speech, calling it rude and inappropriate coming from the head of state, according to kompas.com.
Jokowi later admitted that he was angry and could not stop himself from swearing.
According to the official Indonesian dictionary (KBBI), "sontoloyo" is a colloquial word that means foolish, crooked or stupid. The opposition might consider the word rude as the KBBI itself notes that the term is used as a curse word.
Gajah Mada University linguistic professor I Dewa Putu Wijana told tempo.cothat "sontoloyo's" usage was limited to the older generation because the word was often used in old novels.
An actual "sontoloyo", which in Javanese means duck farmer, said the word was often used negatively. "We are hard workers and consistent when doing our job," Mbah Dasar, a 60-year-old "sontoloyo" from Rembang, Central Java, told detik.com.
Jokowi's 'sontoloyo' and Sukarno's 'sontoloyo'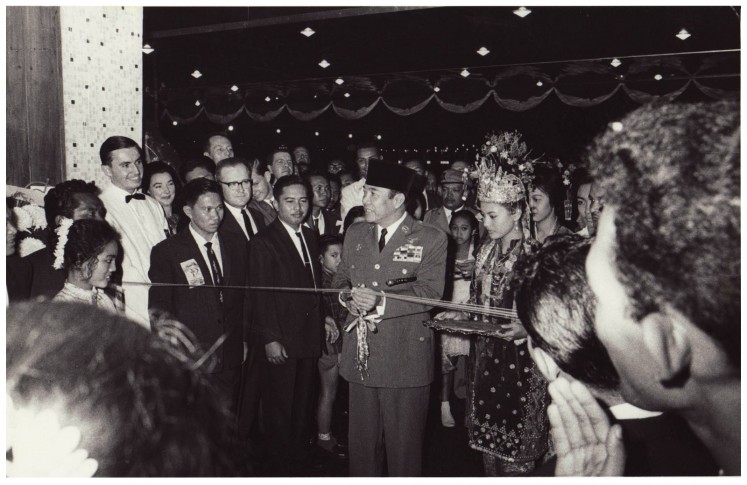 Jokowi is not the first Indonesian politician to use the word in public. The country's founding father and first president, Sukarno, used the term in Islam Sontoloyo. The article was first published in Pandji Islam magazine in 1940, before he included in an essay collection titled Di Bawah Bendera Revolusi Jilid I (Under the Revolutionary Flag Part I).
Sukarno wrote the article after reading in a newspaper that a religious teacher had raped his own student. The teacher justified the rape by marrying the girl.
"If the news in the Pemandangan newspaper is true, we are seeing a 'sontoloyo' [crooked] Islam. A sin is permissible under a fiqh (Islamic jurisprudence)," Sukarno wrote. He went on to criticize how some people used fiqh to justify their actions, as if "they [were] playing cats and dogs with God". The rest of the article slammed Muslims who were "religious only on the surface".
Jokowi's "sontoloyo" speech, however, is apparently not related to religion, but to what he refers to as Indonesia's "politics of lies".
Jokowi has long been a target of hoaxes aimed to undemine his reelection bid. He also questioned criticism leveled against him that he claimed was based on false information.
Source :